What is Web Accessibility?
Web accessibility means that web pages are developed and tested with special tools so that people with disabilities can use them.
This professional course has been carefully constructed by handpicking best practices on implementing web components and getting them tested across various accessibility tools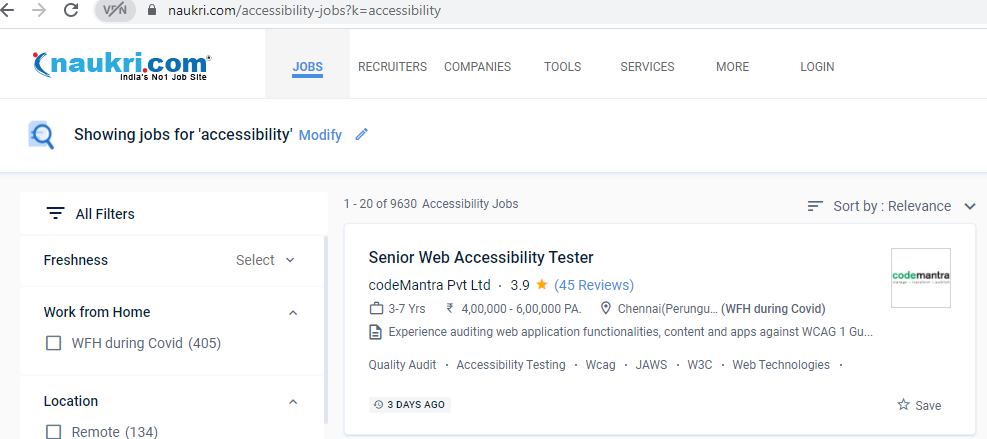 Increased Job Opportunities In India
Accessibility based jobs are on rise across India Locations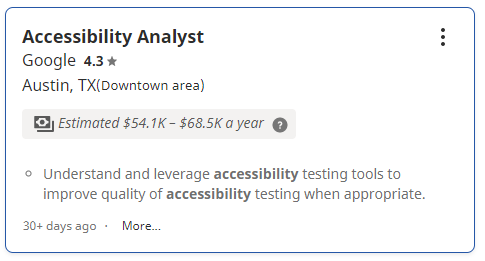 Exclusive Accessibility Jobs in USA
Famous Tech Corporate launched a worldwide hunt for developers and testers with accessibility subject knowledge

13+ Years of QA Experience with at least 3+ Years of Web Accessibility Experience
Narayanan's web development and testing experience using accessibility guidelines such as WCAG and Section 508 (of USA) are provided as insights to implement Accessibility (Manual/Automation) Test using JAWS,NVDA,Pa11y,Axe to bring accessibility defects early in the life cycle.
Keynote Session on Accessibility Best Practices
Software developers,QEs across 100+ different organizations were learning about latest web accessibility best practices in National Software Testing Conference-UK during 2021