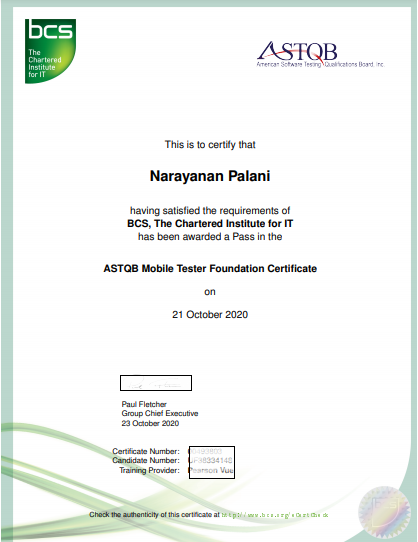 Learn from Narayanan Palani
34000+ students across 157+ countries are learning from Narayanan on software engineering courses and applying for new job opportunities. Narayanan is an ASTQB certified Mobile Tester with a decade of niche industry experience.
Why ASTQB Mobile Testing Certification?
Majority of the client facing engineers need a certification recognition to appeal to their recruiters on new job opportunities. USA is a leading country with varieties of clients facilitating projects across the world and ASTQB is one of the famous board that facilitate mobile testing certification which gives a powerful brand to your profile once adding to CV!
As the ASTQB website say 'Mobile is now the leading digital platform. That's why you need the global standard in mobile testing certification for cell phones, smartphones, mobile phones, and tablets: ASTQB Certified Mobile Tester. It's the easy first step in getting a job testing mobile devices and apps.'
Reference: https://astqb.org/certifications/mobile-tester-certification/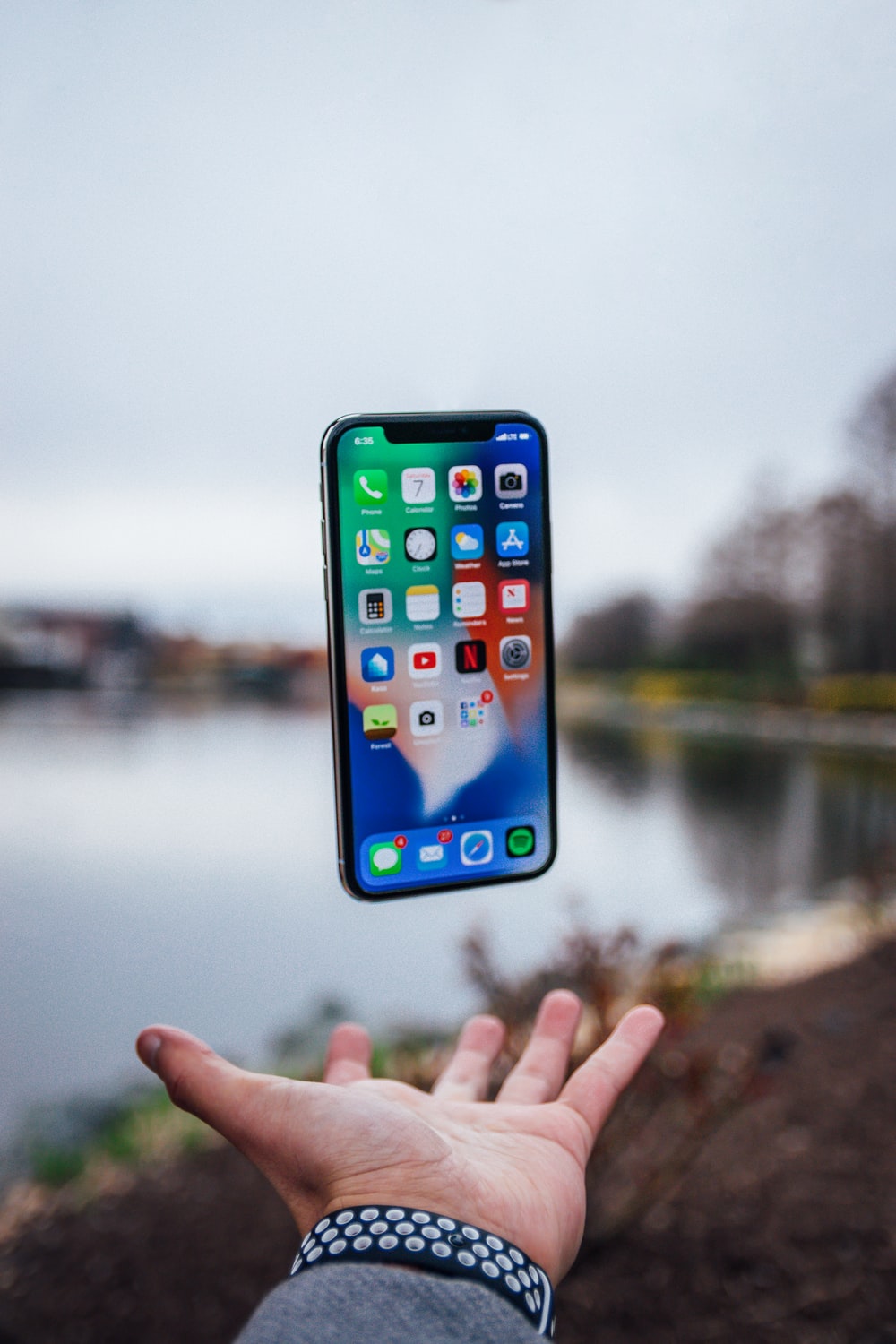 Learn to write a mobile testing specific test plans to demonstrate your talent in QA space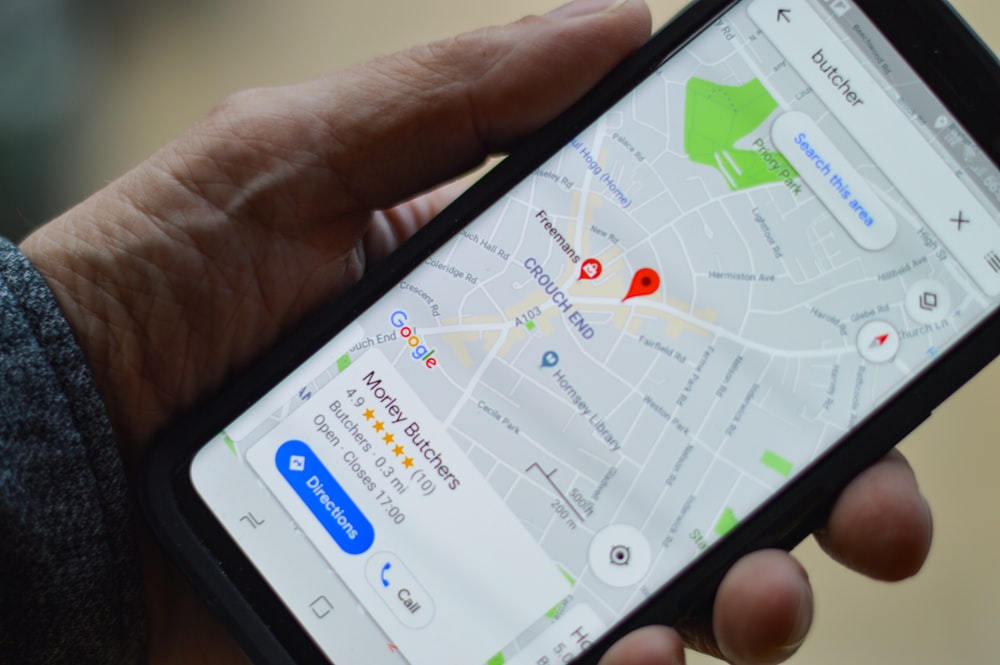 Use of latest technologies to test the mobile devices and varieties of options to test them using available simulators/emulators
Functional and Non Functional Testing on Mobile Testing Projects
Learn mobile specific techniques that are required for mobile app releases
Specialising in Mobile App Testing
Mobile testing certification is critical because mobile phones, tablets, and other mobile devices require special mobile testing knowledge – the kind of knowledge that you can prove you have as an ASTQB Certified Mobile Tester. If you are interested in mobile phone testing, mobile app testing, or tablet testing, and you want any of these:
a promotion
a career change
a job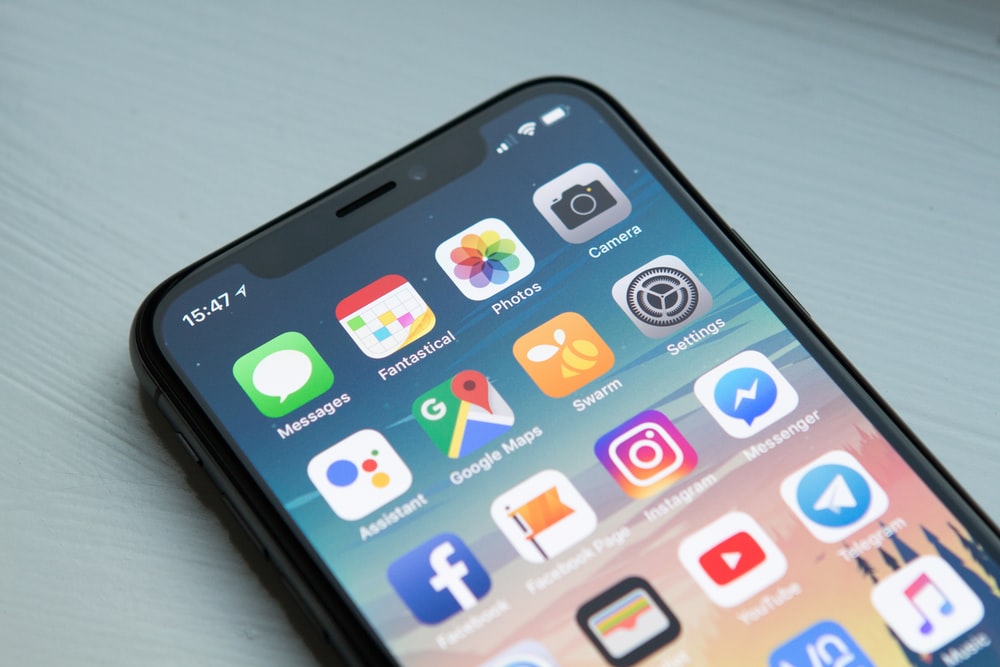 Featured Products
Some of the world best selling courses from Teachable